I haven't blogged in a while because I had a bout of Crafter's Block. Nothing has been inspiring me. I tried to get back into beading by making a simple strung bracelet but it did not work. I didn't like it so I never finished it.
I have 3 friends birthdays all with in 3 weeks including my mom's birthday so, I have been scrambling for gifts. Which got me crafting again. :) Necessity is the mother of invention, and apparently inspiration.
Let me give you a little background. I have some fun fur that I was going to use in a scarf. I like the brown and blue color combination but the brown of the fun fur was just the wrong shade. Because it was very hard to see the stitches underneath all the fur, I haven't crochet with it either. I was going to knit with it but I don't have the right size. So, it just sat there.
My friend, who I made this for, is named Xera. All her sister's names also starts with an X. So, this little guy's name is Xavier. :) Xera loves chocolate and loves cupcakes. In past birthdays, I have baked her a giant cupcake and a bunch of regular sized ones. Bought her a tote for chocolate lovers and a t-shirt with a cute cupcake design.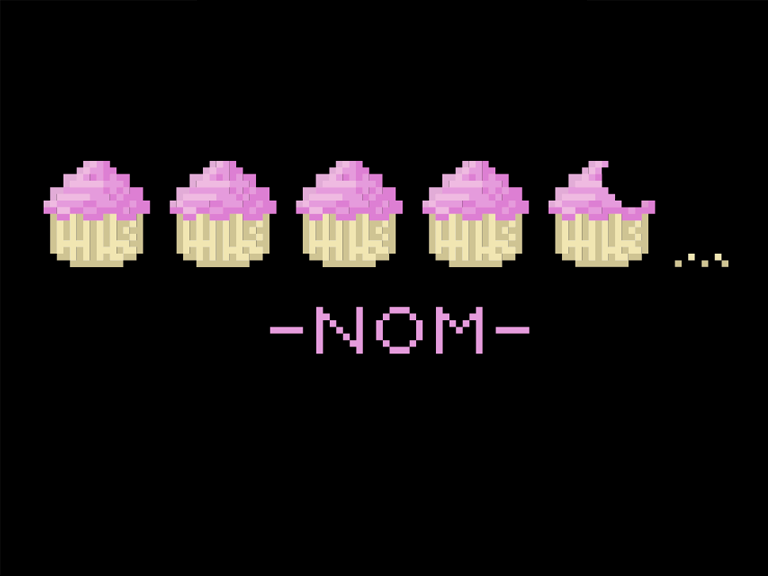 She loved all my past gifts but I couldn't think of something to buy that wouldn't be a repeat and she would like. So, instead of something practical, I made a Chocolate Cupcake Bear Ami!
Since the
Graduation Cupcake bear
I made for another friend was so quick and easy, I decided to make another one. :) This time, I didn't use the same
pattern
. I used a s
maller bear head pattern
because I was lazy. :p I did use the cherry pattern from the original cupcake bear pattern. The pattern is from
All About Ami
which is also a wonderful blog, check it out!
I also added the fun fur but I combined it with regular yarn to it made things easier to see and crochet.
I just held both yarns together and crochet them like they were one strand. The fur likes to lay on one side more than the other with this technique. I choose the right side out for the head and the wrong side out for the ears to make them fuzzier.
Here he is in progress. He reminds me of an Ewok at this stage. hehe
Yep, he needed a hair cut. I think I might trim him a little more to make him look more like a bear but I don't know yet. :)
I don't think you can see it too well but I did embroider a little smile on him. The fur just kinda covers it up. :)
Yarn: Lion Brand Fun Fur in Chocolate &
Lion Brand Vanna's Choice in Chocolate
Crochet hook: 4.25mm
Stuffing: polyfill and polypellets
I adjusted the ears from All About Ami's cupcake bear pattern a little to make them bigger.
R1: magic circle, 6 sc (6 sts)
R2: 2 sc in each sc around (12 sts)
R3: *Sc 1, 2 sc in next sc* rep 6 times (18 sts)
R4: (drop fun fur and use Vanna's choice yarn only) *sc 1, dec* around
For the cupcake bottom, I didn't use a liner this time. I didn't want to go searching for pretty brown liners just for one ami. Plus, most grocery stores don't have them, they have the Al or pastel ones. I couldn't wait for an online order either. So I used the bottom of my
egg tart pattern
(6 chains instead of 4) and I think the ribbing looks good.
What do you guys think? He's a little dark but I think he's really cute because he's so fuzzy and he looks so yummy! :) I hope you like it Xera!