OMG! Only 10 days till Halloween!!! And I've only made one thing to decorate with. :p I haven't been really in the Halloween mood but with some really cute crochet patterns out there and my wonderful friend, Bunny, from thewanderingbunny.blogspot.com sending me a great fun
Halloween/Fall package
, I'm getting in the holiday mood. :)
I love how she made this really cute felt raccoon feltie and then sent me the magazine with the pattern in it. :) hehe She also sent me some great Halloween decorations and treats. Makes me feel like digging up my Halloween decorations and go to town. :)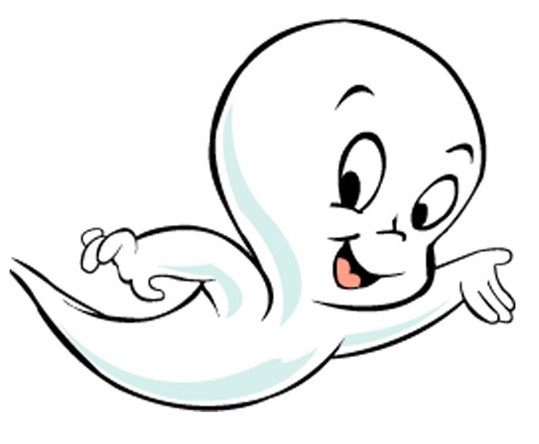 Since I'm just getting into crocheting Halloween themed cuties, I thought I would help you guys with some cute free patterns as well. :) Tonight, it will be cute friendly ghosts. :)
Let me introduce
Andy
, a little ghost who wanted to be a panda so bad that he decided to add panda markings for Halloween. With his limited resources, he wasn't able to completely become a panda but he is still quite adorable. :)
I made this cutie from the Free Baby Ghost Ornament Pattern from A Morning Cup of Jo Creations. You can find it
HERE
through craftsy. I would also follow her on the
Facebook Page
for more great patterns and giveaways. :)
The sweet guy is from Lion Brand and his name is Genie. I made him last year for my friend Rachel, my best Bunny, and added a sparkily red scarf for him. Sadly, I don't have a picture to post but you can find him on her blog (url is earlier in the post). For this free pattern, click
HERE
.
I found this larger crochet ghost over at craftsy. Just click
HERE
, it's free. :)
Click
HERE
for this adorable ghost decoration for Halloween. IDEA! :) You could also do a "Hear no Evil, See no Evil, Speak no Evil" ghost set with this pattern. :)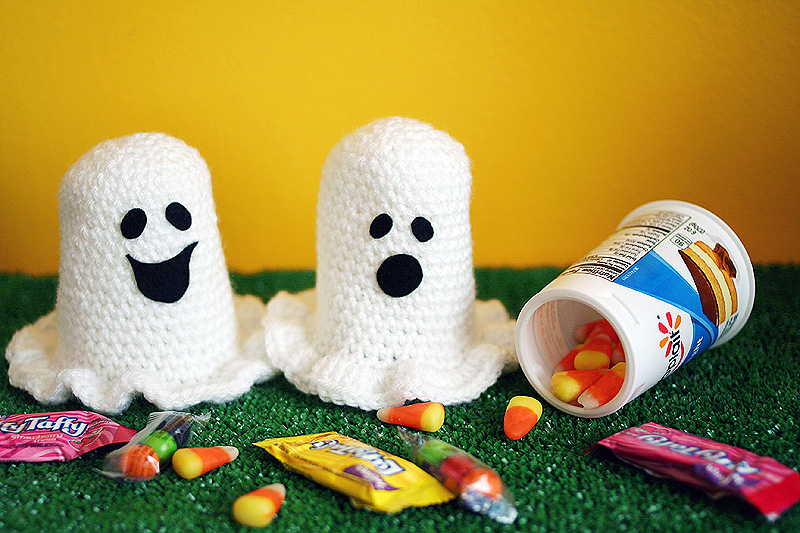 One of my favorite crochet designers, Twinkie Chan, came up with this Ghost Candy Container using Yoplait yogurt containers. Her adorable free pattern can be found on her blog,
HERE
. I would check out her other patterns, they are all adorable and usually centered around food. hehe
Can you believe it? I was so excited that someone wrote out a pattern for Zero the Ghost Dog and it's free!! You can find the pattern
HERE
.
And lastly, here is a great ghost bowl for all your treats. :) Boo!tiful Candy Bowl Free pattern from Lion Brand Yarn,
HERE
. :)
I would love to see all of your cute creations! Please post pictures on my Facebook Page,
Panda8ngel Creations
. :)